Finding trustworthy plumbers in Beeston or Holbeck, LS11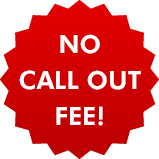 Frantically searching for a plumbers in Beeston or plumbers for Holbeck? Given the shocking reputation that the plumbing trade has earned itself in recent years, we understand that trying to find a reliable, trustworthy plumbers in LS11 (the Beeston and Holbeck areas) can be quite a frustrating job.
At Leeds Plumbing Services we want to tell you that your search is over as, no matter what your plumbing job is, we won't let you down. So if you have a need for a reliable expert in Beeston or Holbeck then try us.
A big old range of plumbing and central heating services
When you need a reliable team, call us for any of the following plumbing services:
All the 'standard' plumbing jobs
Central heating boiler servicing
Removing blockabges from waste pipes
Repairing leaking and damaged pipes
Unblocking toilets, drains and plug holes
Fitting awesome new bathrooms
Repairs to leaking or cold radiators
Performing repairs to central heating
Fitting all kinds of new showers
Emergency boiler repairs
In fact, any kind plumbing need you may have! If you're unsure, just call and ask!
Quality plumbers all over the area
We have plumbing engineers dotted all over the Leeds area and one of our team can usually be with you on the day you call us. If yours is a gas job then that's no problem. We'll just need to provide you with a Gas Safe engineer - a gas registered plumber who's experienced in working with most gas appliances.
So, when you need a plumber, give us a call on Leeds 0113 370 9123 or 07496 873604.