Boiler repairs & servicing Leeds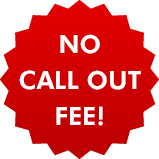 Freezing weather inevitably leads to freezing pipes, which leads to boiler problems. If you have an issue with your boiler call us today and we'll do our best to get an engineer out to you as quickly as we can.
You may want us to service your boiler instead - most boiler manufacturers recommend that you should have your boiler serviced each year to help prolong the boiler's life, as well as keeping it trouble free. We can provide a first rate service to your boiler for as little as £49, leaving it in great working order for the coming months.
So stop searching for boiler repairs Leeds, instead use us and we will:
check your boiler's components and all external controls
examine the boiler system for any scale damage and remove if necessary
clean the vital parts of the boiler to improve overall efficiency
check your radiators, vales and pipe work for any corrosion or leaks
A thorough service like this should make sure that the boiler remains trouble free for 12 months.
Central heating boiler repairs Leeds
Even the best boilers are still prone to occasional breakdown, normally when you need them the most! Call us. We've been servicing the boilers of Leeds for more than 15 years, and you can be certain that we'll turn up when we say we will.
So, for boiler servicing and repairs all over the Leeds area, get in touch today.