Finding a good quality plumbers in Rothwell, Woodlesford or Oulton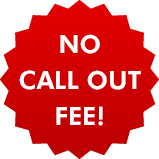 Hastily searching for plumbers Rothwell? We realise that, for most homeowners, finding an experienced and dependable plumbers in LS26 (the Rothwell, Woodlesford, Oulton area) can be quite a daunting task. Given the bad name the industry has developed over the years, sadly, that's not surprising.
But at Leeds Plumbing Services we're here to change all that. So when you need a reliable plumbers in Rothwell why not call us? We promise to be there when we say we will and to do the job well - without fail.
A wide range of central heating and plumbing services in LS26
Your hunt for a trustworthy plumber is over. Call us when you need:
All 'general' plumbing
Central heating boiler servicing
Repairs to central heating systems
Boiler repairs (Gas)
Unblocking drains, sinks and toilets
New baths and bathrooms installing
Repairs to leaking or cold radiators
Repairing burst and leaking pipes
Clearing blocked waste pipes
Fitting all types of showers
And any other plumbing job you might think of!
Gas Safe registered plumbers
If yours is a gas related job then that's not a problem. We'll need to send out one of our Gas Safe registered plumbers - someone who is totally experienced in gas system repairs. And, because we cover the whole Leeds area, no matter what you need, one of our lads will normally be able to get to you the same day that you call us.
Whatever plumbing work you need doing, put us to the test.