Central Heating Leeds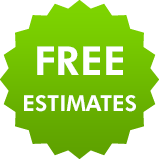 For great deals on new central heating systems, don't hesitate to call us at Leeds Plumbing Services. Our goal is to deliver a better quality of service and offer better prices than any other central heating company in Leeds, so you can be assured that you're getting the best deal possible from one of the areas true central heating specialists.
Advice on central heating technology
Central heating systems have changed significantly over the years and how best to heat your home can be a confusing area. Call us and we'll happily offer advice on which boiler is best for your central heating needs, be it a combi-boiler or a new super-efficient condensing boiler.
Call us today for:
New central heating systems
Central heating system upgrades
The installation of a brand new boiler
Radiator repairs and installations
Whatever you choose, we'd like you to know that we only install products that comply fully with British Safety Standards and those which are manufactured by the world's leading brand names.
Central heating experts in Leeds
We've been working with central heating in Leeds for years and have all the expertise necessary to deal with both simple and complex heating needs.
However, we don't specialise in central heating in Leeds. We also offer a full range of plumbing services, too. So, whatever your boiler, central heating or plumbing needs, get in touch with us now.