Finding trustworthy plumbers in Yeadon and Rawdon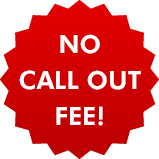 Searching for 'plumbers Yeadon' or 'plumbers Rawdon'? These days, we realise that trying to find a reliable, trustworthy plumbers in LS19 (the Yeadon and Rawdon areas) can be quite a daunting task, given the bad reputation that plumbing has earned itself over recent years.
But don't worry! If you do need a plumber in then get in touch with us. No matter how big or small your plumbing job is, we make it our promise that we won't let you down.
A significant range of plumbing and central heating services in LS19
Your search for a solid, reliable plumber is over. Select from the following plumbing services:
Central heating boiler servicing
Central heating system repairs
All 'general' plumbing
Clearing blocked waste pipes
Fitting all types of showers
Boiler repairs (Gas)
Repairs to leaking or cold radiators
Repairing burst and leaking pipes
Unblocking drains, sinks and toilets
Installing new baths and bathrooms
And anything else you can think of!
A Gas Safe plumber
If we need to work with gas then that's no problem. We'll provide you with one of our Gas Safe registered plumbers - a specialist plumber who's thoroughly experienced in gas appliances. And, because we have plumbing experts spread all over the Leeds area, one of our team can normally be with you on the day you contact us.
Give us a call today. Ring us now on 0113 370 9123 or 07496 873604and we'll answer your call personally.